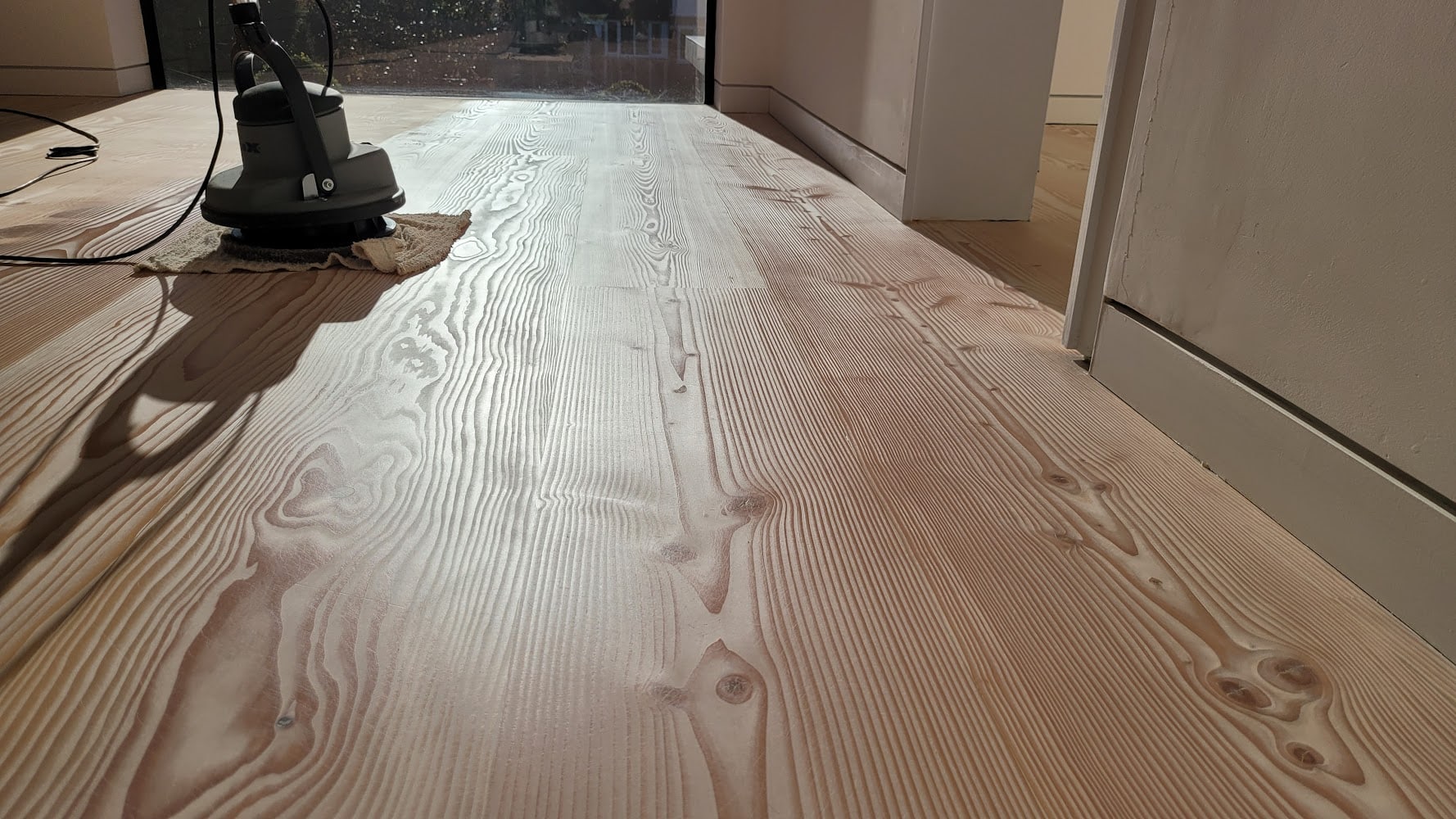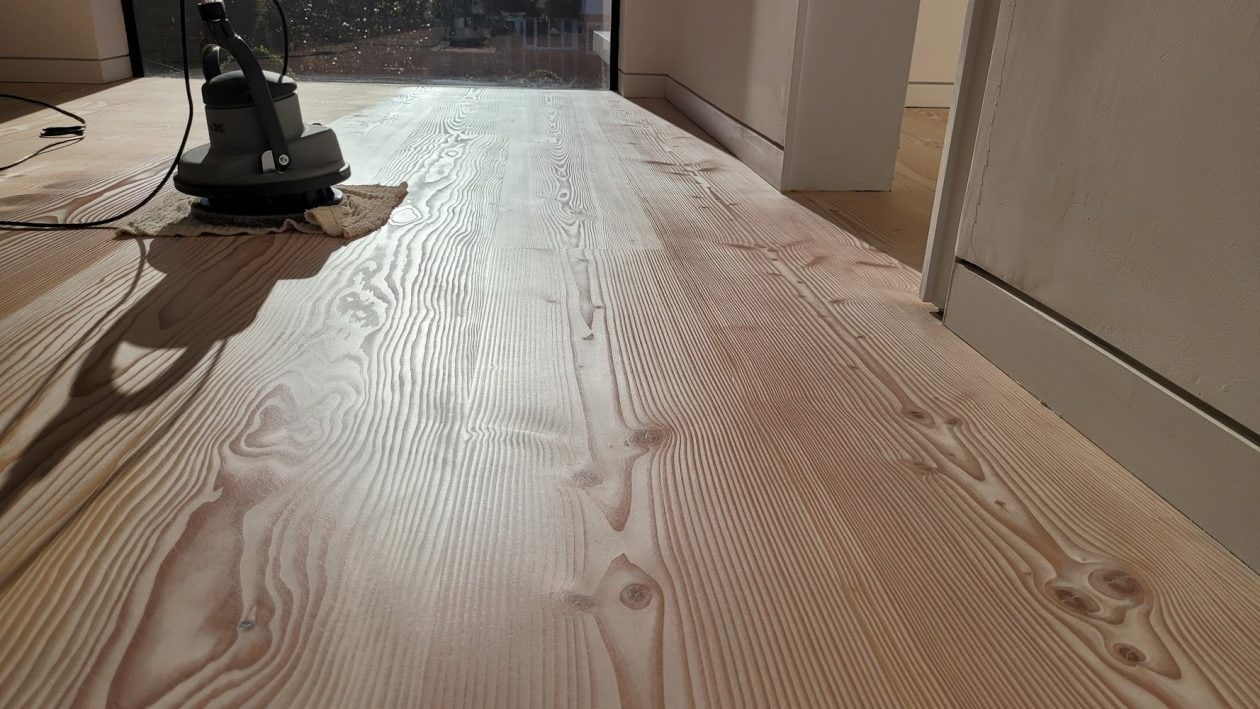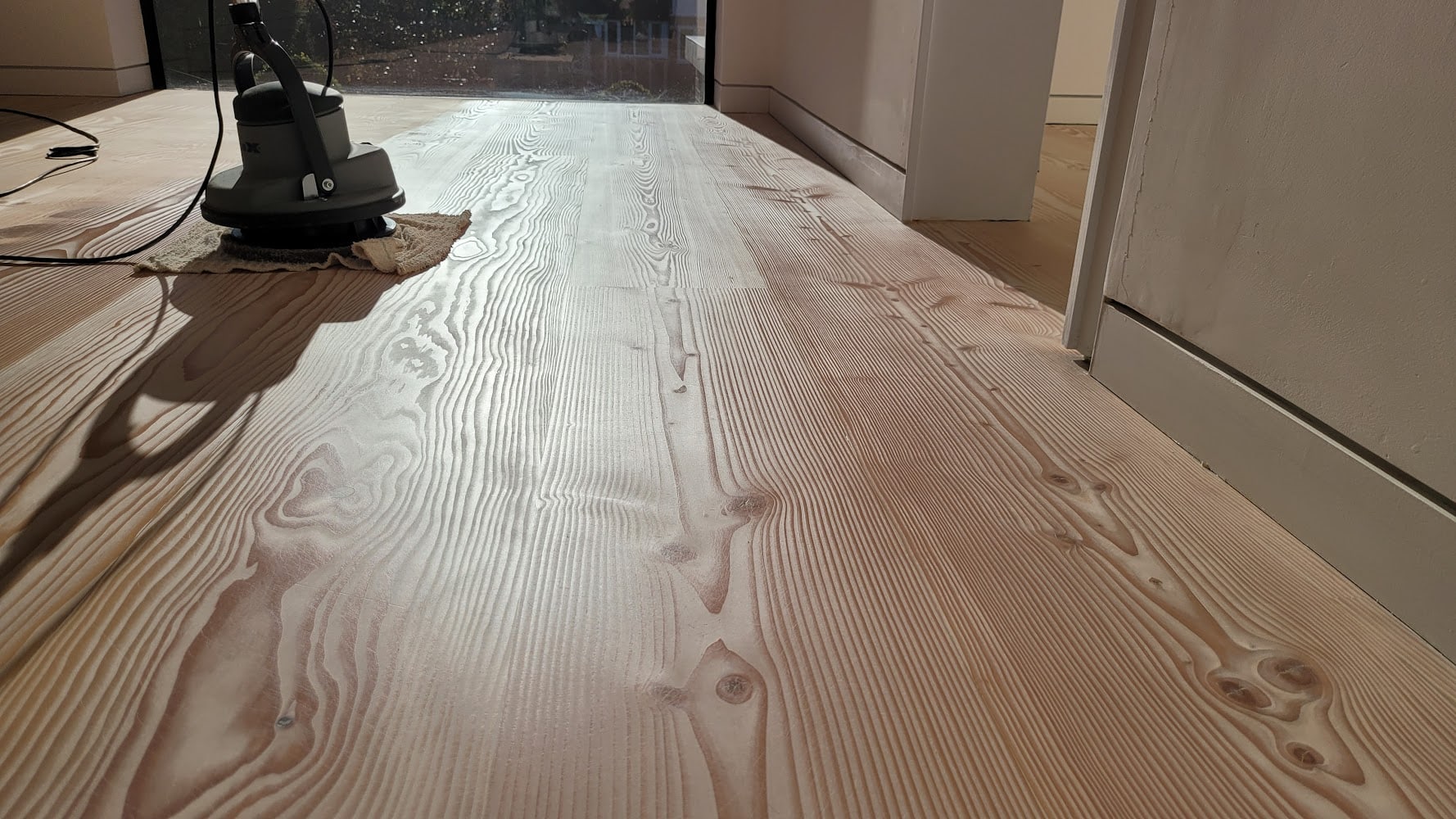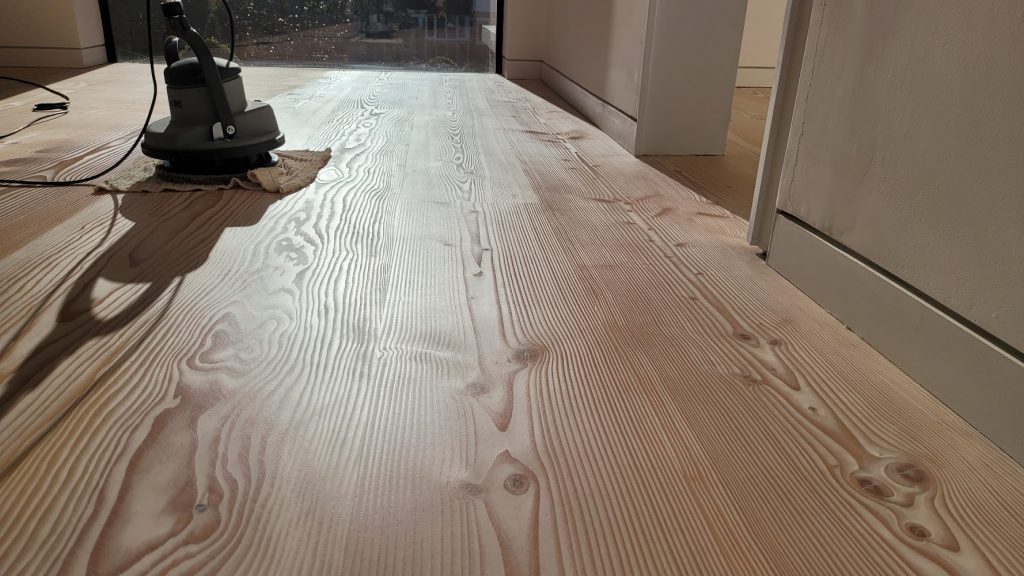 Not long ago, we at Alpha Floor Sanding received a call from a distressed homeowner in Kingston Upon Thames, KT6. They had recently installed a beautiful 28mm Dinesen Douglas floor in their home, only to have it marred by a poor finish applied by inexperienced builders. The Bona hybrid oil used on the floor had been applied unevenly, resulting in a patchy appearance that detracted from the stunning wood underneath.
Understanding the homeowner's frustration and the importance of preserving the Dinesen Douglas floor, we quickly got to work to rectify the situation. Our first task was to sand the floor carefully, removing the improperly applied Bona hybrid oil and revealing the pristine wood beneath. The meticulous sanding process ensured that the floor was not only free of the botched oil job but also prepared for a new, professional finish.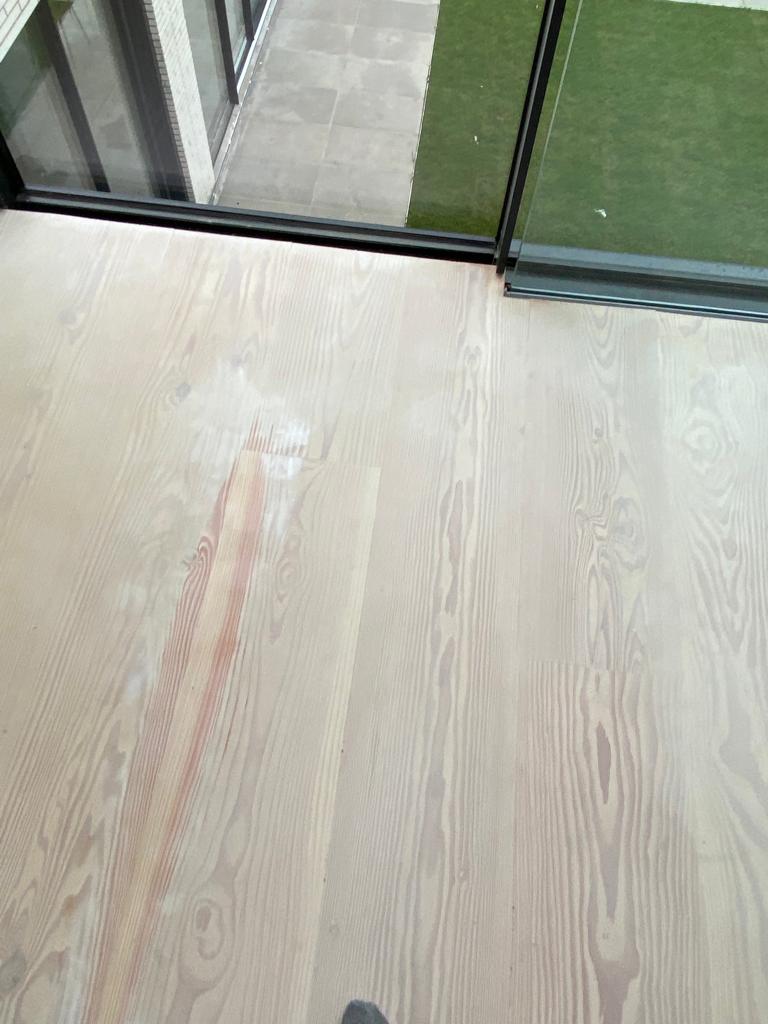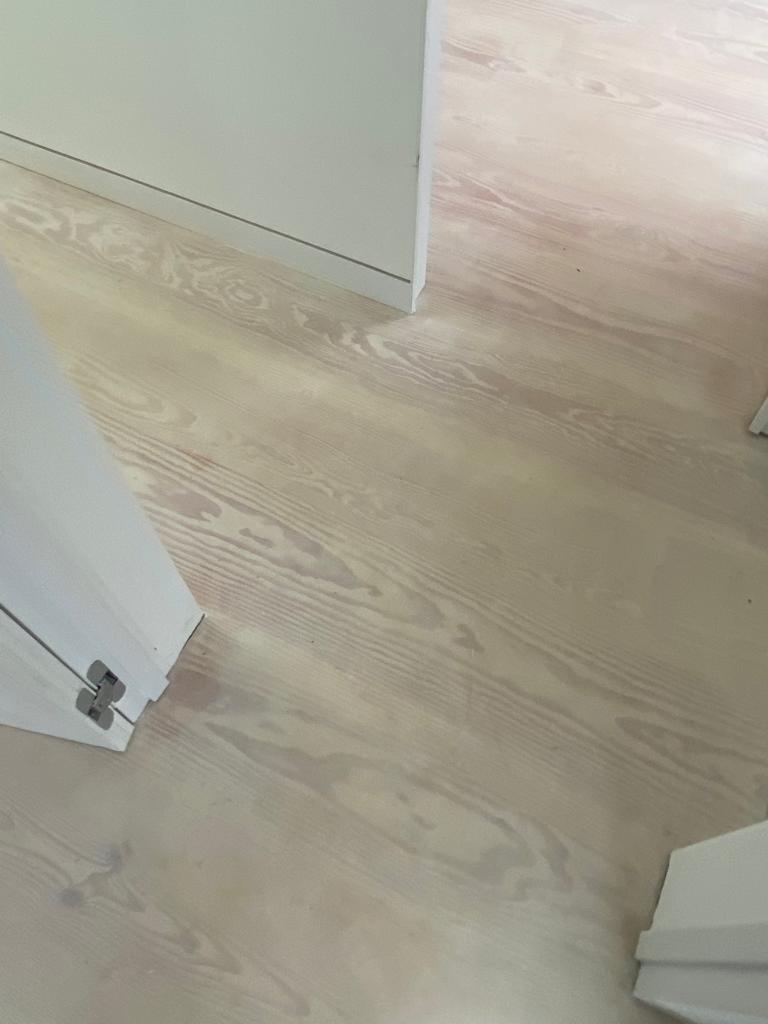 Once the sanding was complete, we buffed the floor to smooth out any remaining imperfections and create a flawless surface for the subsequent oil application. This step was crucial in guaranteeing that the Bona hybrid oil would be applied evenly and produce the desired effect.
For the final step, we applied Bona 2K hybrid oil in Snow colour to the floor. Our expertise in working with this product ensured that the oil was applied consistently, preventing any patchiness or unevenness. As the oil settled, the true beauty of the Dinesen Douglas floor was unveiled, showcasing the remarkable transformation.
The homeowner was thrilled with the results, and we couldn't have been happier with the outcome ourselves. The photos of the completed project speak volumes about our commitment to quality and attention to detail. With the floor now boasting a flawless finish, the homeowner could finally enjoy their stunning Dinesen Douglas floor as it was always intended.
Below you can see the final result after our Floor sanding service in Kingston Upon Thames: