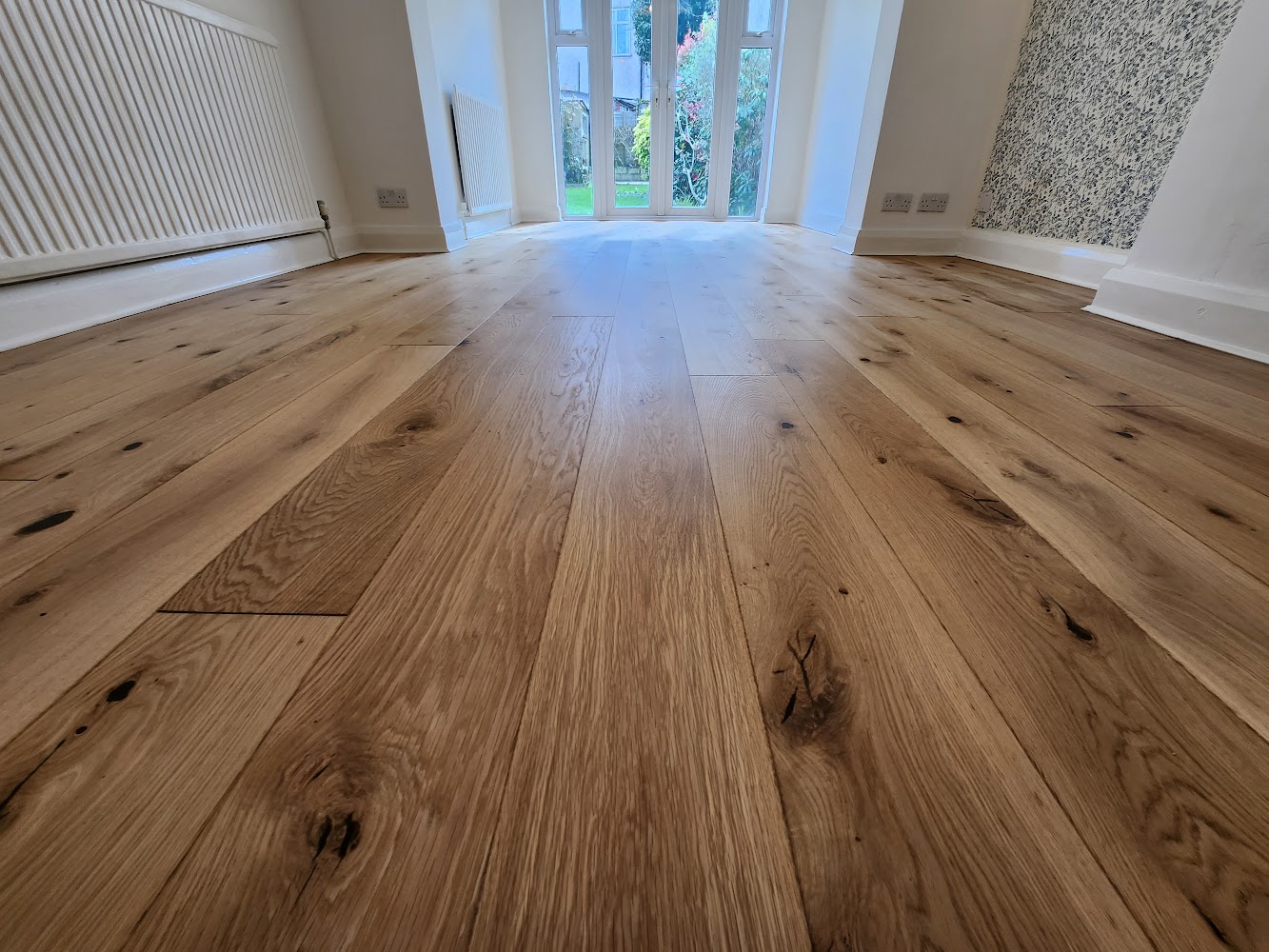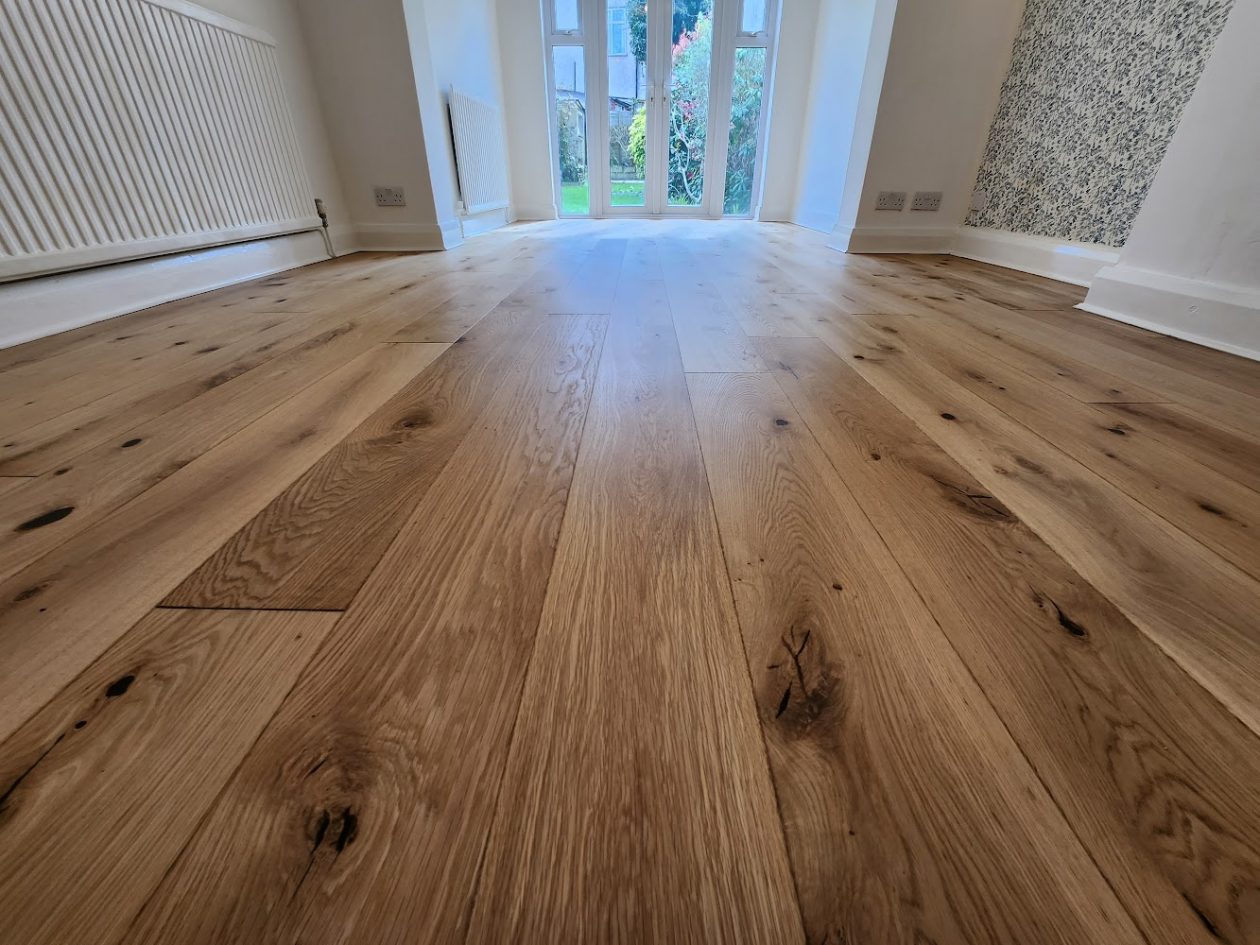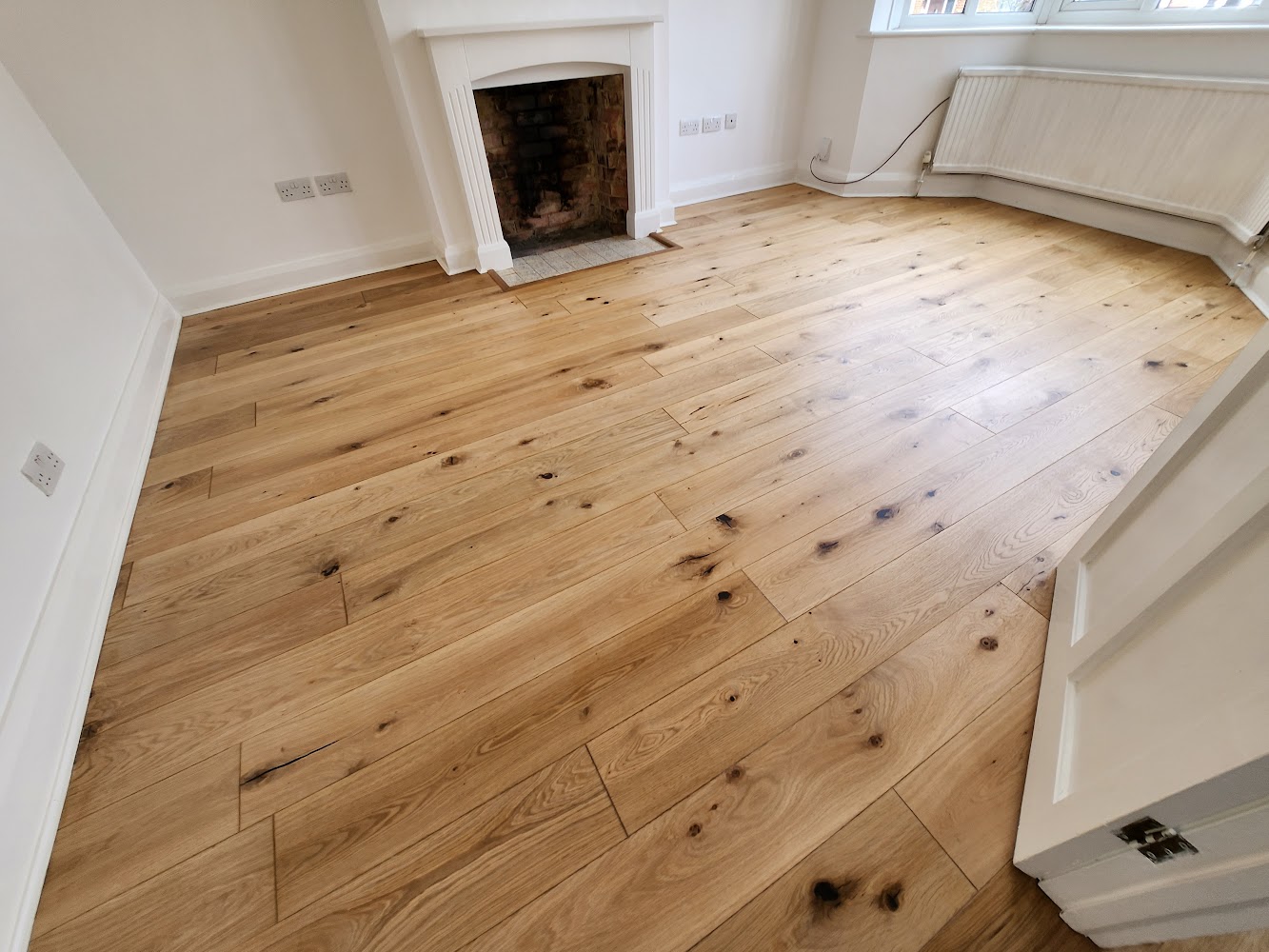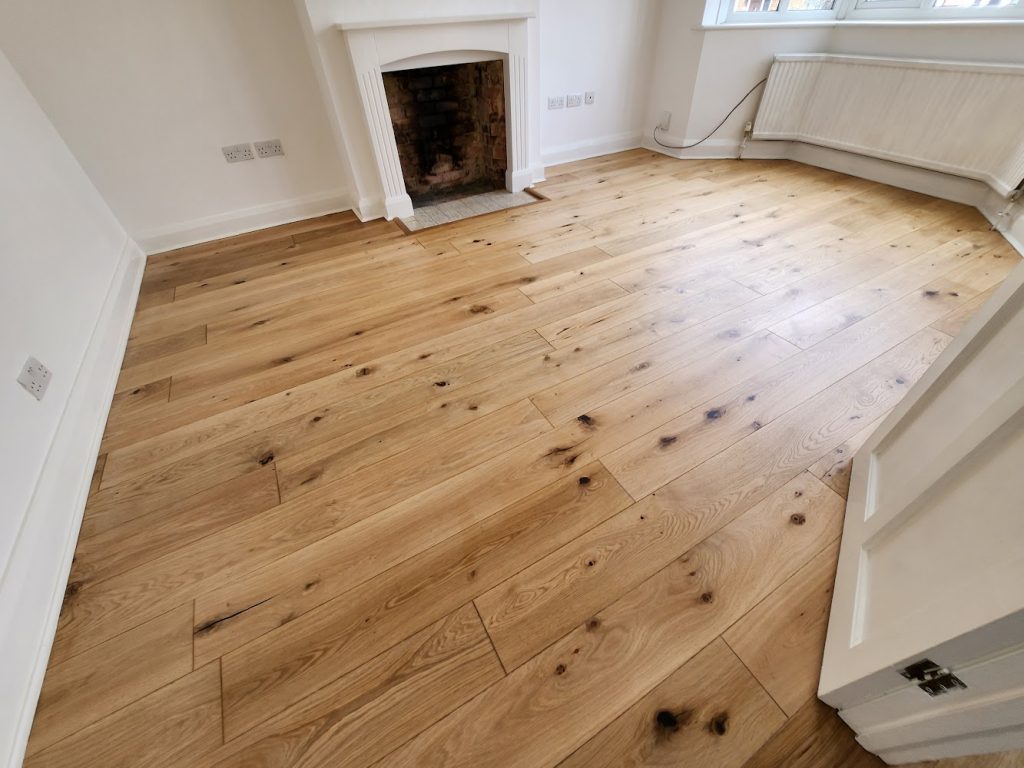 We, at Alpha Floor Sanding, were recently contacted by a homeowner who had just acquired a charming house in Sutton, London. The house had great potential, but it needed some tender loving care before the new owner could move in. The oak floor, once the pride of the house, was in a dreadful state, and the homeowner entrusted us with the task of restoring it.
Upon arriving at the property, we were faced with a floor that had suffered years of neglect. Scratches, dents, and grime had taken their toll on the once-stunning oak floorboards. As experts in hardwood floor sanding services, we eagerly took on the challenge of bringing the floor back to life.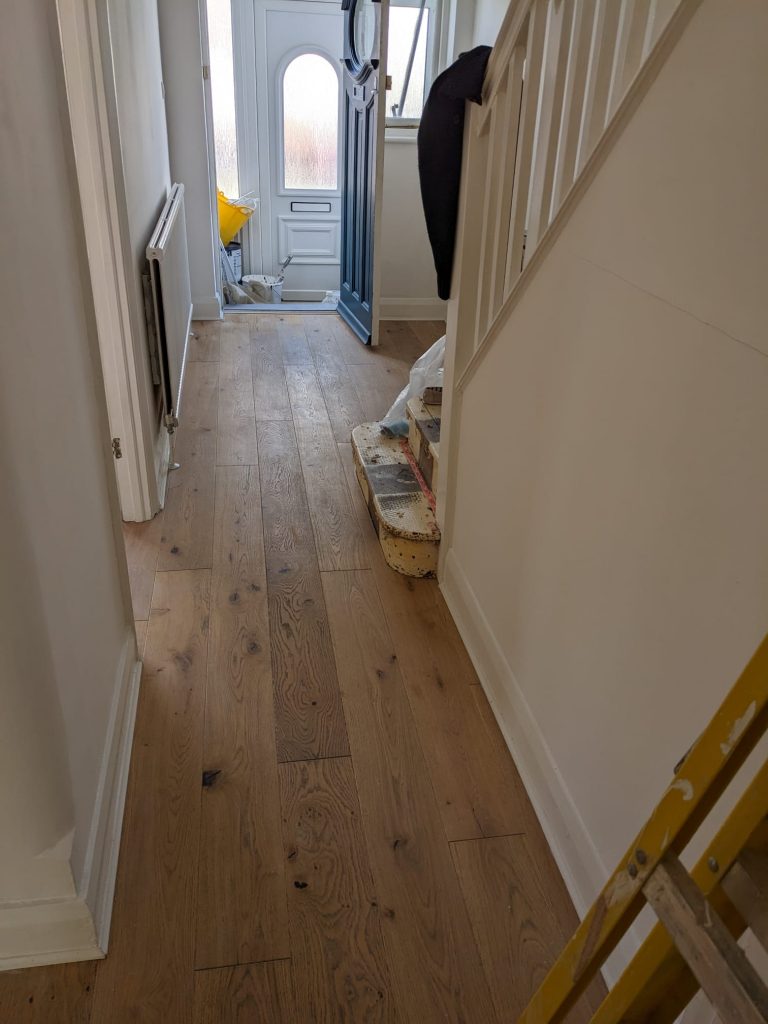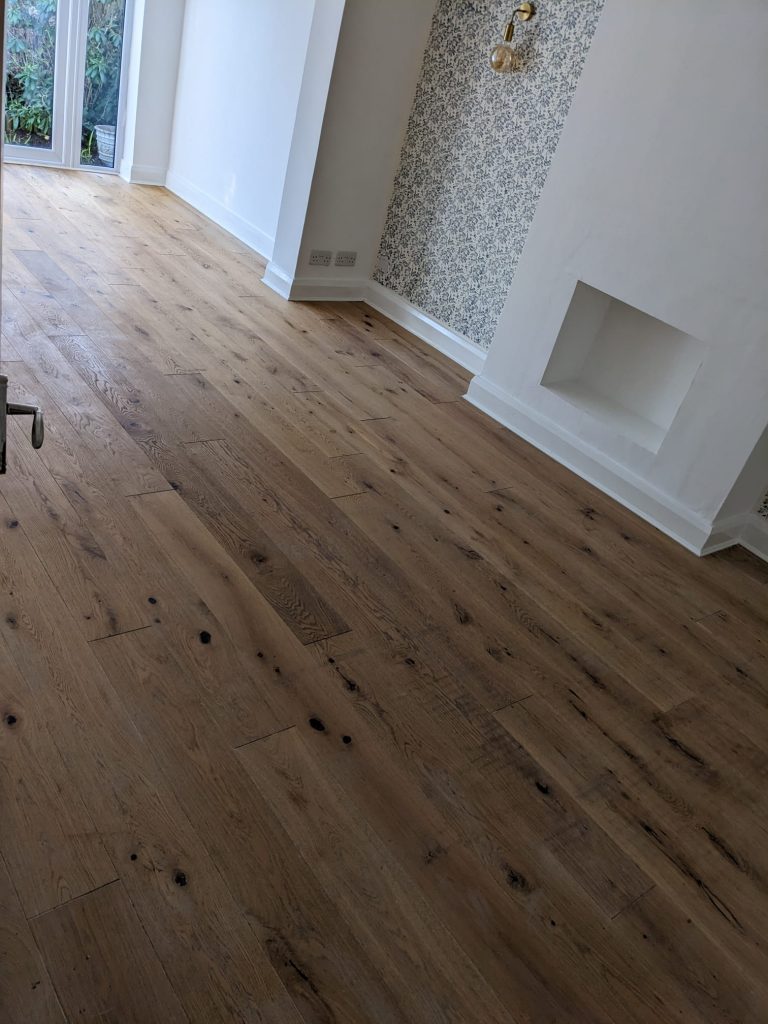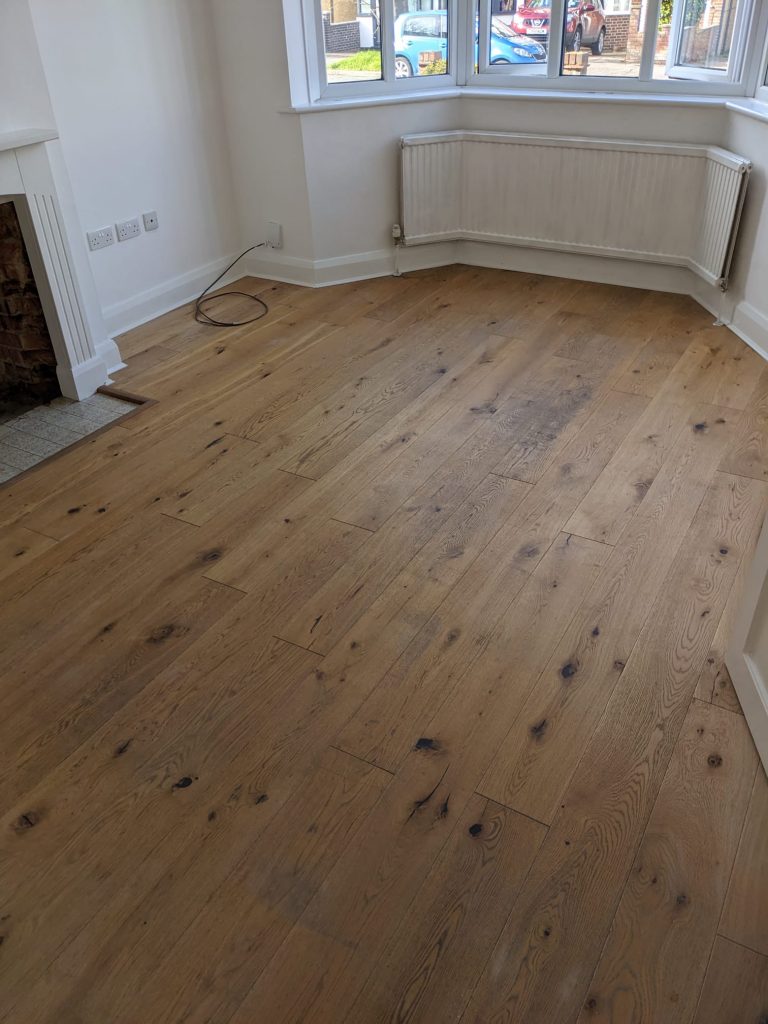 Our first step was to sand the floor down to the bare wood meticulously. This process removed years of damage and wear, uncovering the stunning oak beneath. It was amazing to see the floor's potential revealed as we worked.
Here you can read more about our floor sanding services in London.
With the sanding complete, we proceeded to buff the floor, smoothing out any remaining imperfections and preparing it for the final step of the restoration process. To ensure a long-lasting finish and protection for the oak floor, we applied three coats of Loba Viva matt varnish.
As the varnish dried, the true beauty of the oak floor emerged. The once-damaged and neglected floor now looked as if it had been freshly installed. The homeowner was overjoyed with the results, and it was incredibly rewarding for us to be a part of the transformation.
With our expertise and dedication, we were able to breathe new life into this Sutton home. The oak floor, now restored to its former glory, will undoubtedly serve the homeowner well for many years to come.
Below you can look the after the service pictures of the floor: